The most widely used Brand Protection Software
Find, track, and remove counterfeit listings and sellers with Red Points' Brand Protection software
REQUEST DEMO
900+ companies trust Red Points to protect their brands and customers
What a brand protection software can do for you
Use the most advanced brand protection tools to detect and process thousands of Intellectual Property (IP) infringements automatically and tackle the most harmful offenders first
Save Time
Do more in less
Prioritize
Bigger threats first
Take Action
Enforce automatically
Keep Track
Know your impact
Save Time
Do more in less
Optimize your workflow
Crawl the Internet automatically
Let bot-powered search and advanced image recognition discover potential infringements for you
Validate or discard violations 24/7
Leverage automation rules to review thousands of infringements faster or do manual checks
Get smarter every day
Boost your effectiveness with machine learning that incorporates patterns and keyword opportunities
Prioritize
Bigger threats first
Focus on
impact
Identify what is high-risk
Uncover and prioritize top infringing sellers, platforms, and regions
Group and win
Use views and filters to group IP infringements and act upon them at once
Reveal the source
Leverage thousands of data points and discover repeat infringers' identity with Clustering
Take Action
Enforce automatically
Remove fakes
at scale
Take down infringements automatically
Set up rules that instantly request the enforcement of counterfeits and gray listings
Review and decide
If you prefer, confirm or discard what listings to enforce in one click
Make sure it stays down
Monitor listings and sellers after enforcement to avoid playing whack-a-mole
Keep Track
Know your impact
Measure what matters
Find out what you are gaining back
Estimate the economic impact of your brand protection actions
Get the full picture
Leverage real-time data and deep analysis with personalized brand protection dashboards
Export and share
Consume data in the way that suits you best by exporting or connecting with BI tools via API
How Red Points Brand Protection works
Make sure you leave no IP infringement unchecked. Have the peace of mind that your products are being protected 24/7 with Red Points' anti-counterfeiting software
Detect
Widen the net by looking for infringements with bot powered search through text and images
Validate
Filter in real time leveraging image recognition and logic rules to discard or confirm counterfeits or decide one by one
Cluster
Get to the source matching hundreds of seller data points to uncover repeat infringers's identity
Remove
Enforce 24/7 by requesting takedowns automatically for validated infringements
What to expect
Anti-counterfeiting efforts can be an expensive and resource-intensive task for companies of all sizes. 900+ brands use Red Points' advanced anti-counterfeiting software because it provides:
Made by and for
Brand Protection Heroes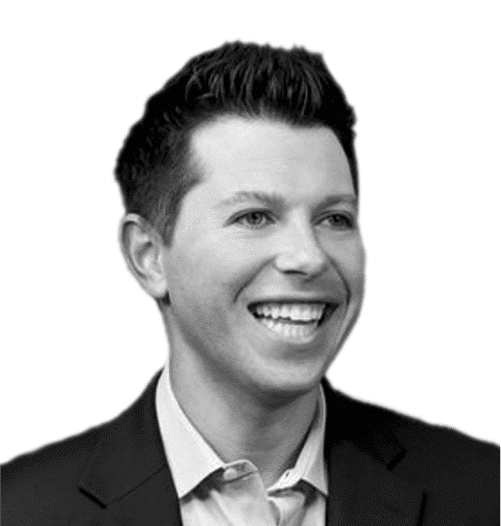 Evan Feldstein, Foreo
Lawyers
Take your IP strategy to another level. Identify patterns faster and take action 24/7
Jess Dorward, The 5th
Marketers
Make sure your brand identity and reputation are safe and don't get tainted by bad actors
Pete Fenlon, Catan
Managers
Measure how much you are gaining back from scammers. Safeguard your bottom line
Josh L. General
Manager
Fantastic option for fighting 
copies of products!
Overall

Not only does it give us the confidence that copies of our products are being found and dealt with worldwide, but it has also enhanced our relationships with our distributors.
Pros

Red Points online dashboard is very simple to use and has strong back-end reporting. It is a very quick process to check daily and approve or remove potential copies of our products that they find. The customer service team is excellent even though they are in Europe and we are in New Zealand – has never been a problem for us. It has definitely helped us in our fight against copies worldwide and is great value for money….FAR cheaper than a lawyer!
Reasons for Switching to Red Points:

Cost initially. However over time we have seen Red Points has a fair quicker and greater reach than lawyers do.
View Review
Joe H.
Marketing & Engagement officer
Well-designed software that works with excellent customer support!
What do you like best?
The UI is clear, simple and well laid out so it's easy to navigate. I was able to learn the software very quickly as well as roll out teaching to others with no issues. The algorithm really captured a great deal of matches after a short learning period and I was able to work through a large number of items easily thanks to the thorough setup. The customer support is also excellent, communicative and very helpful so we are able to get the most out of Redpoints.
View Review
Tobias B.
IPR Coordinator
What do you like best?
Red Points quickly and independently scans several platforms for infringing listings. What used to be a days work to search trough the platforms and report them is now done in minutes. The customer support is also great.
View Review
FAQs
What is brand protection software?
A brand protection software enables businesses to remove counterfeit products, delete impersonated profiles and websites, eliminate online piracy, claim/monetize content rights, stop credential reselling, and keep track of sellers in real-time to understand their online presence.
How are brands protected?
To protect themselves from infringers, brands can implement a number of strategies, both offline and online. This includes: registering your IP, educating your consumers, having a strong social media presence, and proactively fighting bad actors using technology to streamline the process.
What is online brand protection?
Online brand protection minimizes online threats and protects your intellectual property. Anytime, anywhere. Having an effective online brand protection program safeguards your brand's revenue, profitability, reputation, and customer service.