Lite Brand Protection
Keep your revenue protected on marketplaces
Detect and remove counterfeits on Amazon and eBay in three steps: setup, detect, & remove
1,200+ brands trust Red Points to recover their digital revenue
Stop counterfeiters from stealing what's rightfully yours
If counterfeiters are targeting your brand on Amazon or eBay, we've got you covered.
Recovering revenue and so much more
"We tried to handle the situation internally, with the support of external law firms around the world, but because of the high number of fakes, it was impossible and very expensive for us to continue in that way."
Marta Benedetto,
General Manager at FILA Italy
RECOVER SALES LOST TO INFRINGERS
"Since working with Red Points the estimated value of counterfeits we removed is over half a billion USD."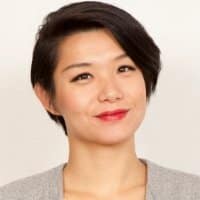 Wei Zhang,
Senior Counsel Brand Protection at PUMA
REGAIN YOUR CUSTOMERS' TRUST
"We managed to restore our customers' trust by taking down 22,000 listings while removing over $2.5 million worth of counterfeits."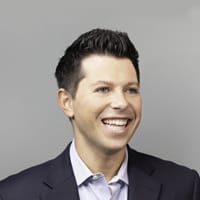 Evan Feldstein,
Vice General Manager and General Counsel at FOREO
A PARTNER IN THE LONG RUN
"We see Red Points as an extension of our in-house counsel team, and we feel in safe hands"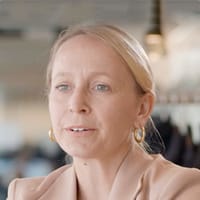 Nicole Klug,
Global Brand Protection Manager at HUGO BOSS
Protecting B2B brands
"I highly recommend Red Points to other B2B brands without hesitation. Red Points has proven to be immensely valuable in our efforts to combat counterfeit products and ensure the safety of our customers and distributors."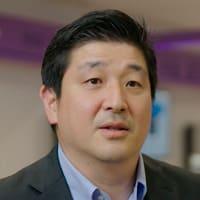 Satoru Ishiguro,
Head of IP Division at Topcon

Sign up today
What happens when you don't have a Brand Protection action plan
Your brand becomes vulnerable to a range of risks and challenges on online marketplaces including:
Pick the plan that's right for your business
MOST POPULAR
Brand Protection Lite
For rising brands & products
$999/month
Brand Protection Full Plan
For Brands with large portfolios
Request a demo
Marketplaces, Social Media, social media platforms, apps, and websites 
Detect & monitor platforms 24/7 to find listings infringing your brand
Detect & monitor platforms 24/7 to find listings infringing your brand
Includes first 3 search pages
Seller Lists & Image fingerprinting
Seller Lists, Rule creations, Machine Learning & Image training
Protection types included
Counterfeiting, Brand Abuse, Copyright
Counterfeiting, Brand Abuse, Copyright, Replica, Gray Market, Impersonation
Platform pushbacks managed by you
Platform pushbacks managed by Red Points
Access to standard dashboards with up-to-date results
Access to standard and custom dashboards with up-to-date results 
Dedicated Customer Success Manager & Customer Support
FAQs
Brand Protection Lite
What is the scope of coverage under the Red Points Lite Brand Protection plan?
It's important to clarify that the Red Points Lite plan primarily focuses on safeguarding your brand against counterfeit items that misuse your legitimate brand trademarks or copyrighted materials. While we excel in identifying and addressing instances of counterfeit goods, it's important to note that the plan does not include the removal of legitimate products sold by unauthorized sellers.
For comprehensive brand protection that covers a wider range of issues, including unauthorized seller management, we recommend exploring our Full Brand Protection Full plan that provide more extensive coverage tailored to your specific needs.
How does Red Points help remove online infringements on marketplaces? 
Red Points offers a marketplace protection service on Amazon & eBay specifically designed to combat infringing listings. Once you've submitted a valid trademark, our solution enables you to automatically detect, monitor, and remove intellectual property infringements.
How long does it take to set up Red Points' Amazon & eBay removal services?
The setup process is quick and easy. Once your account has been approved, you can set up your profile and get started with Red Points' Instagram removal service within minutes.
Is Red Points' Brand Protection Lite suitable for small businesses?
Absolutely! Red Points'Brand Protection Lite tool is specifically designed to help small businesses protect their brand. We understand the unique challenges faced by smaller brands and offer a solution that is efficient, effective, and tailored to their needs.
How does the monitoring feature work?
Red Points' monitoring feature continuously scans your brand on Amazon & eBay and detects listings & sellers attempting to infringe on your brand. You will easily see potential infringements detected in our platform, allowing you to take immediate action.
What support options are available?
If you have any questions or need assistance, our knowledgeable support team is available to help you via email or through our customer support portal.