Red Points test how easy it is to find and buy fake rugby jerseys and their quality.
Rugby is on the rise in many countries since it was reintroduced as an official sport in 2016 summer Olympics. It has seen substantial increases in participation and attendance in big markets, none more so that rugby's promising future in the US and Asia.
The international game is going strong. The 2015 Rugby World Cup was watched by over one billion people, with Asia providing the majority of the viewers. The explosion of the game in Japan and China (Hong Kong primarily) has propelled the game to the forefront of the world stage.
Closer to home, the European championship continues to go from strength to strength. The Independent reported that the six nations is the best-attended sports event in the world. Considering the game only became professional in 1995, rugby brands seem to be riding high on a wave of success.
As rugby brands have become more influential, so has their domestic and international appeal. Partly due to this success, rugby teams, both clubs and international, have become the targets of counterfeiters. Although not on the same scale as fake football shirts, rugby shirts have started to appear on notorious marketplaces and social media.
Red Points decided to find out how it easy it would be to find and buy fake rugby shirts and what quality they would be. Given the large volume of counterfeits on channels like Instagram and Facebook, the Red Points Brand Protection Team decided to start there and see what they could find.
From Facebook to fake jersey in 3 weeks
Our team began by searching on Facebook, using keywords such as "cheap rugby jerseys " or "replica rugby jersey". Within a few minutes, they were directed to an online marketplace, registered as an American website.
The Brand Protection Team found multiple sellers on the site, offering all the latest version of the national teams' shirts for the six nations. After a quick discussion via email with the seller, the team was able to purchase six shirts for approximately €15 each, and after just under three weeks the shirts arrived.
Convincing fakes for rugby
Our team were surprised at the level of detail on the shirts and how convincing the fakes were. Although it was clear that they were made from a cheaper material and the logos were slightly lower in quality, the Brand Protection team felt these fakes were convincing enough to deceive an unsuspecting fan.
Rather than rely on our Brand Protection team, we ventured to a local rugby bar, during the Ireland vs Wales six nations game, to get the opinions of some real fans.
Fans liked the counterfeit rugby jerseys
Except for the Ireland shirt, all the fake jerseys received relatively positive reviews. Rugby fans reported that the shirts were clearly of lower quality, and they were able to tell they were not genuine after some inspection. Nevertheless, the consensus was that these were convincing items.
"The colour is good, the logos look right, it's this year's sponsor. This is a pretty good fake. If someone else were wearing this, I probably wouldn't be able to tell that is was a fake."
Said one of the Scotland fans interviewed on video by Red Points.
The Ireland shirt received less favourable reviews. With fans stating that the items were the wrong shade of green and that the material was visibly of lower quality.
"The sponsors and logos are right, but it's pretty clearly not real… It looks a bit homemade, to be honest, and I'm not sure it would last a wash."
Stated one of the Ireland Fans interviewed on video by Red Points.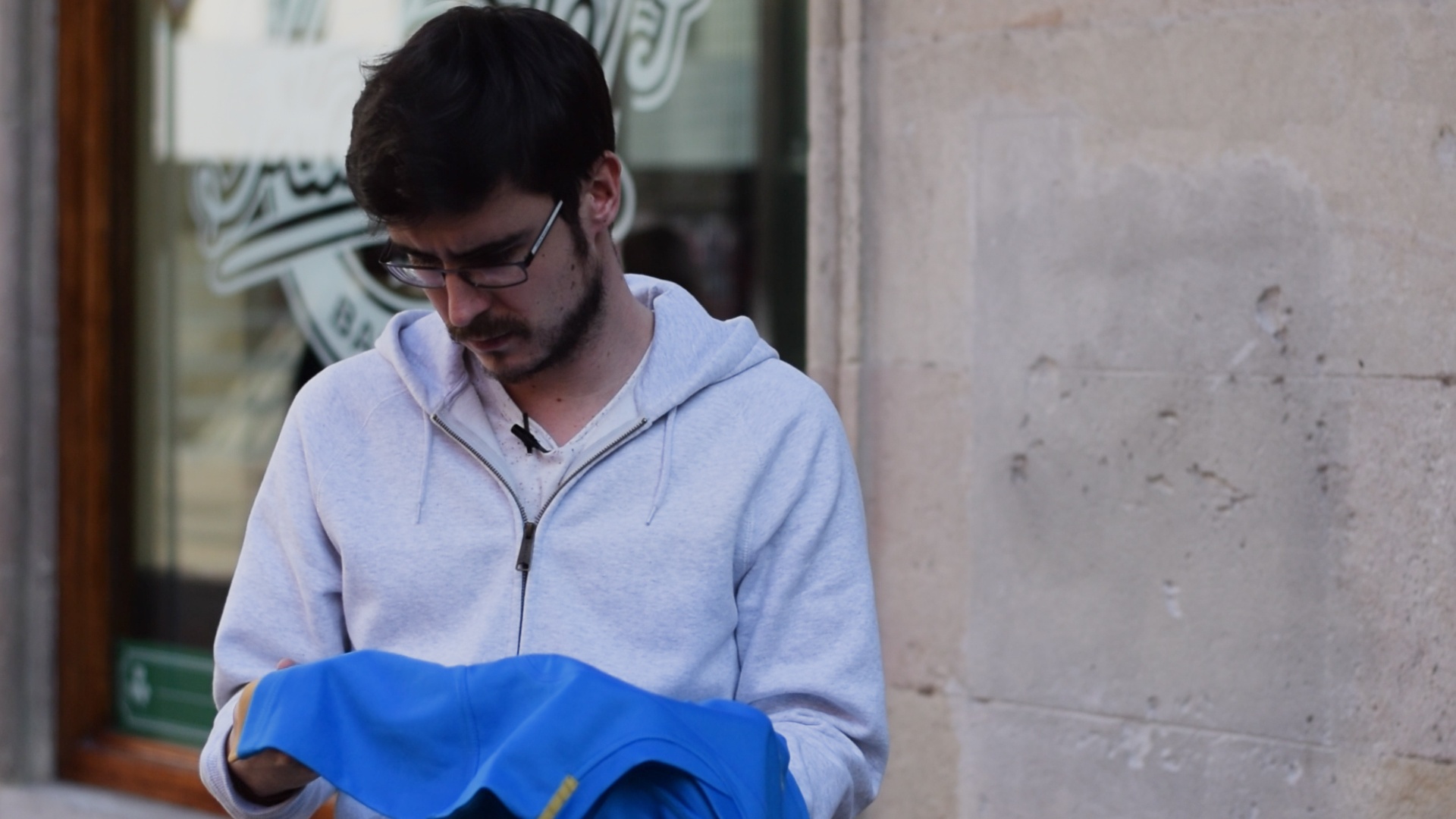 When asked whether they would buy the item for £12 (€15), six out of the ten fans interviewed said they would consider purchasing the item. The feedback was that genuine shirts are more than £80 and that these fakes are a cheap alternative, especially for supporting a team during the six nations.
"During the tournament, it would be nice to have an Italy shirt to wear to the bar. So, for the night, I would probably spend that (€15), I'm only going to wear it for watching the matches in bars."
Said one of the fans interviewed
Rugby teams could lose millions in revenue
This problem remains relatively small for international rugby teams rugby and clubs. However, as with football shirts, once it becomes the norm to buy some fakes of other teams, the problem will be harder to stamp out.
"Although it is clear from this little social experiment that there is a danger of counterfeits becoming popular domestically, it is much more likely that fakes will gain popularity internationally. Given Rugby's growing presence in Asia, controlling online counterfeits should be a high-priority for clubs and national teams alike, to protect both fans and brands."

Laura Urquizu, CEO of Red Points
This problem is unlikely to go away by itself, the rise of counterfeits will continue to undermine brand values as the clubs grow in popularity. Catching brand abuse at an early stage is vital. Brand protection technology exists to help find and remove illegal replicas and counterfeits.